As the ageing citizen face particular difficulties in remaining active, COADAPT CO-ADAPT proposes a framework that provides principles for a two-way adaptation in support of ageing citizens.
Empowers ageing citizen to adapt to changed conditions through a personalized Artificial Intelligence (AI) conversational agent for change support
Work Systems Adaptation Support
Defines three types of smart adaptations in work systems with different level of technology sophistication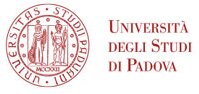 Empower ageing citizens by extending their ability to participate in work and personal life through AI techniques
Innovative AI based solution using advanced human-computer interfaces
Extend ability and wellbeing of ageing workers
Improve assembly lines using cobots and cognitive workload adaptive solutions
Improve computer literacy of ageing citizens through innovative intelligent applications
Read our views on the things that matter to you. And get to know our people. We make the difference.
The consortium heading fast to month 3 of the project had the 2nd Plenary meeting...
The first plenary meeting was held in Trento between the 5-6 of December, just a...